DACHSER European Logistics – Solutions for your European supply chain management
Our standardised product lines cover the various needs of our customers for national as well as European transport. We offer Europe-wide standards in logistics processing and continuous transparency in the shipment process. Comprehensive, seamless, right into the regions - the European DACHSER network is unique.
entargo - our product range for transports in Europe
entargo stands for a uniform range of services with consistently high quality standards for transports throughout Europe - both nationally and across borders. The four standardised product lines targospeed, targofix, targoflex and targo on-site meet precise customer requirements in terms of transit times and time windows - both for B2B and B2C business.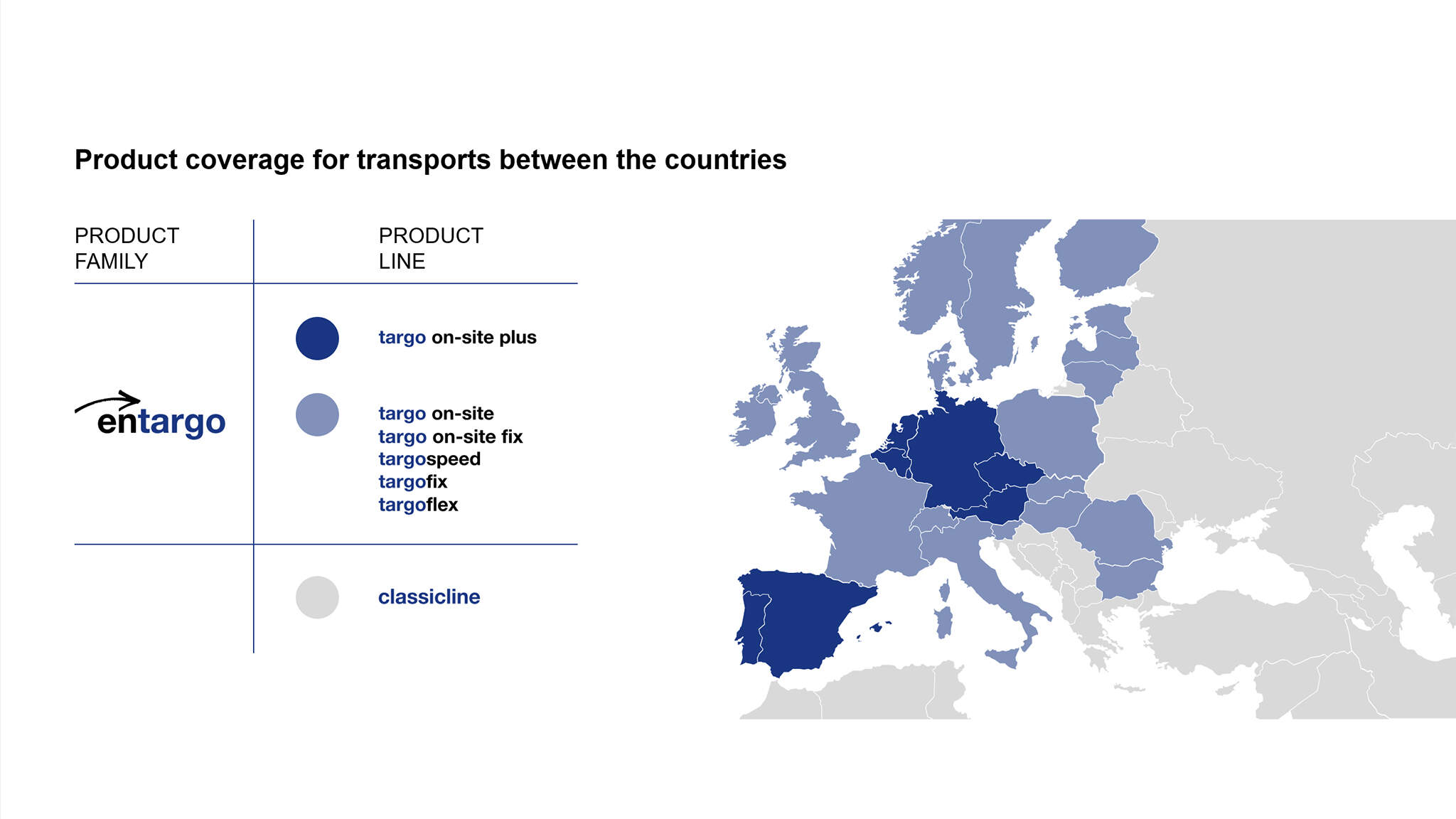 Your benefits with entargo:
Customizable logistics processes for B2B and B2C recipients
Reliable supply from different distribution channels
Uniform performance standards in all countries
Comprehensive product range in all countries
Simple online product tracing via productpilot
Proactive shipment tracking via ActiveReport
Continuous tracking & tracing
Standardized quality management
Uniform process and service standards throughout the network ensure high shipping quality
Individually customized online order management
Quality is assured through automation and transparency, with standardized guidelines
High flexibility for product-specific shipments
The entargo products in detail
targospeed: With targospeed the goods are shipped throughout Europe based on fixed transit times depending on distance. This time-optimized transit time applies to all European countries in the DACHSER European Logistics network.
targospeed 10 und targospeed 12: With targospeed 10 and targospeed 12 you can speed up the delivery of your shipments: The shipment will arrive with the recipient by 10 am or 12 noon. targospeed 10 and targospeed 12 are only available in selected countries.
targospeed plus: Provides a comprehensive 24-hour transit time. These shipments will be arranged individually for you on request.
The product for fixed delivery dates: You determine the delivery date on which your goods should arrive with the recipient. The advantage: Your customer can optimize their storage and incoming goods. As with targospeed, you can choose between targofix 10 and targofix 12 for delivery by 10 am or 12 noon in countries where this option is available.
If your timing is flexible, use targoflex. It is ideal for goods shipments that are not time-sensitive or bound to a specific time. With targoflex, we can offer you reliable integrated transport services at economical rates along with all the advantages of the entargo product family.
targo on-site - targo on-site – our product for the last leg
With the targo on-site product line, we offer an integrated service concept for B2C shipments to the recipient's place of use. The targo on-site services complete our range of logistics services for the last leg of the journey.
We offer you
customizable logistics processes for B2C deliveries
a comprehensive transport insurance solution
integrated service concepts, individually tailored to your requirements
extended integrated service components for B2C delivery to the recipient's place of use
flexible, reliable logistics solutions with added-value potential
The targo on-site products in detail
Curbside delivery by prior appointment. The delivery takes place mornings and afternoons with one-man handling for B2C shipments.
Perfect for delivery to a private customer's place of use. By prior appointment, the groupage can also be delivered to the customer's home in the evening or on Saturdays with one-man handling. We dispose of the transport packaging on request.
classicline - standardised transport services for countries outside Europe
With classicline, DACHSER offers you a reliable and safe transport solution for distant markets, where you can always rely on clearly defined processes and procedures. You control your transports via daily transports or weekly line connections. Fixed departures help you to plan ahead. Our productpilot gives you a quick overview of our range of services.
directload - the tailor-made solution for your partial and full loads
Do you need loading space for partial and full loads or do you have to carry out several loads as part of a complex order? Then directload offers you exactly the flexibility and customer proximity you need. Our transport solution for individual or demanding logistics tasks enables a tailor-made transport solution. Our charter experts will find the capacity you need for your requirements: once or regularly.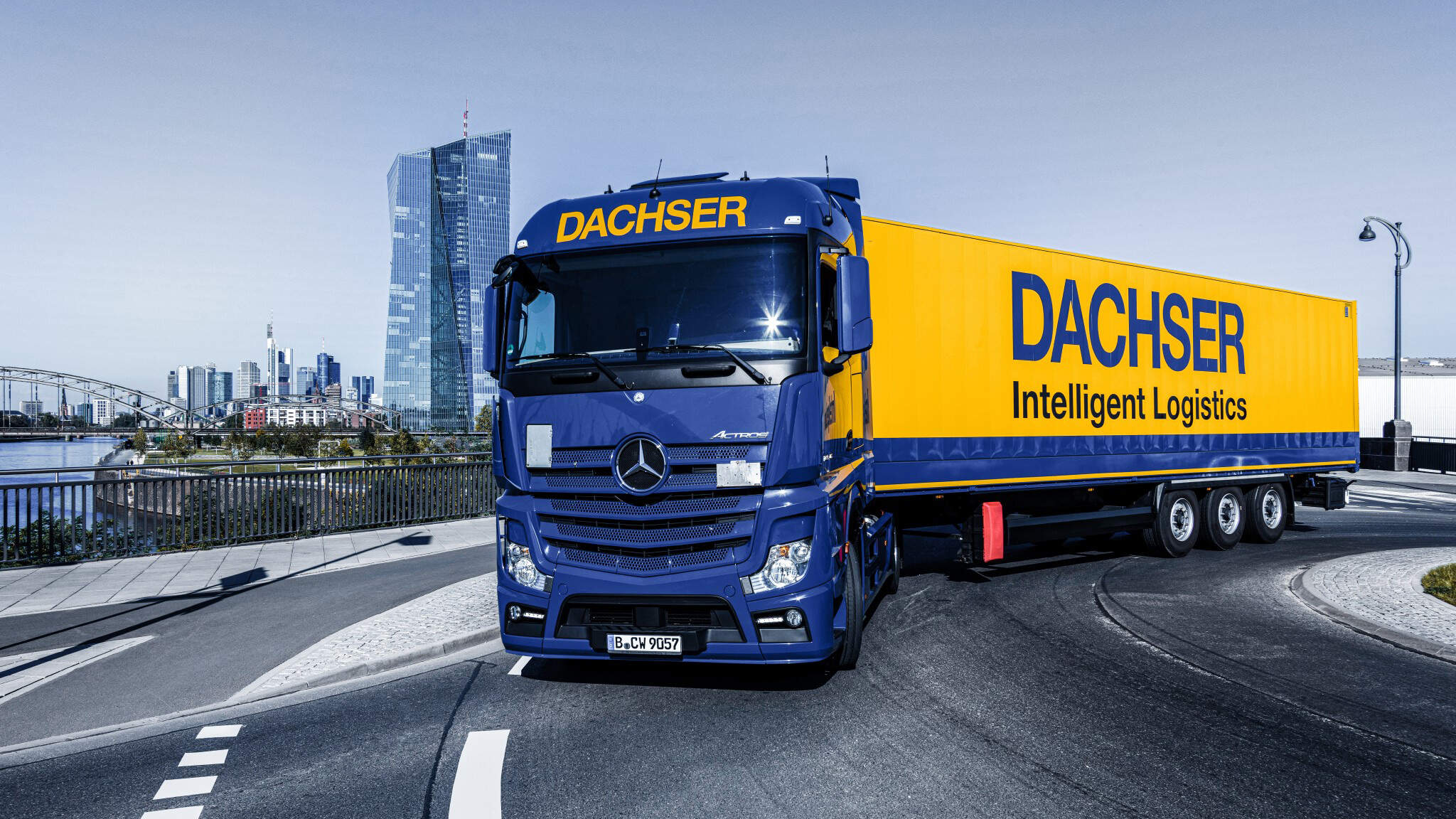 productpilot
When a product arrives at a specific location within Europe, our productpilot determines.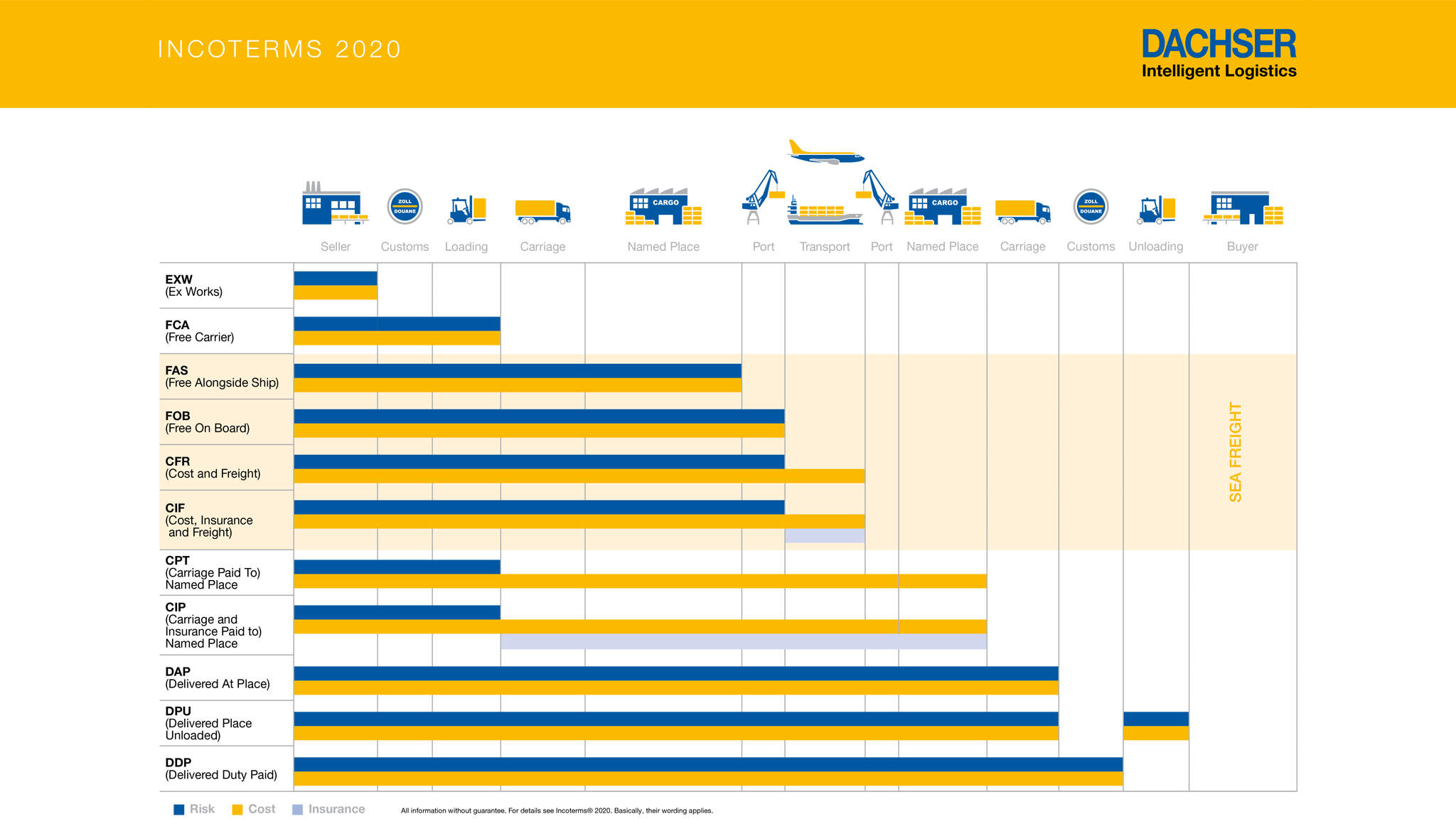 Incoterms
The PDF gives you (without legal guarantee) an overview of the Incoterms 2020 in order to support you in your daily work.
Download