Award: DACHSER is Germany's most future-proof logistics employer
A secure job and a future-proof task – these two aspects are very often cited by employees as important aspects when choosing a job. A recent study has now given DACHSER top marks in this respect.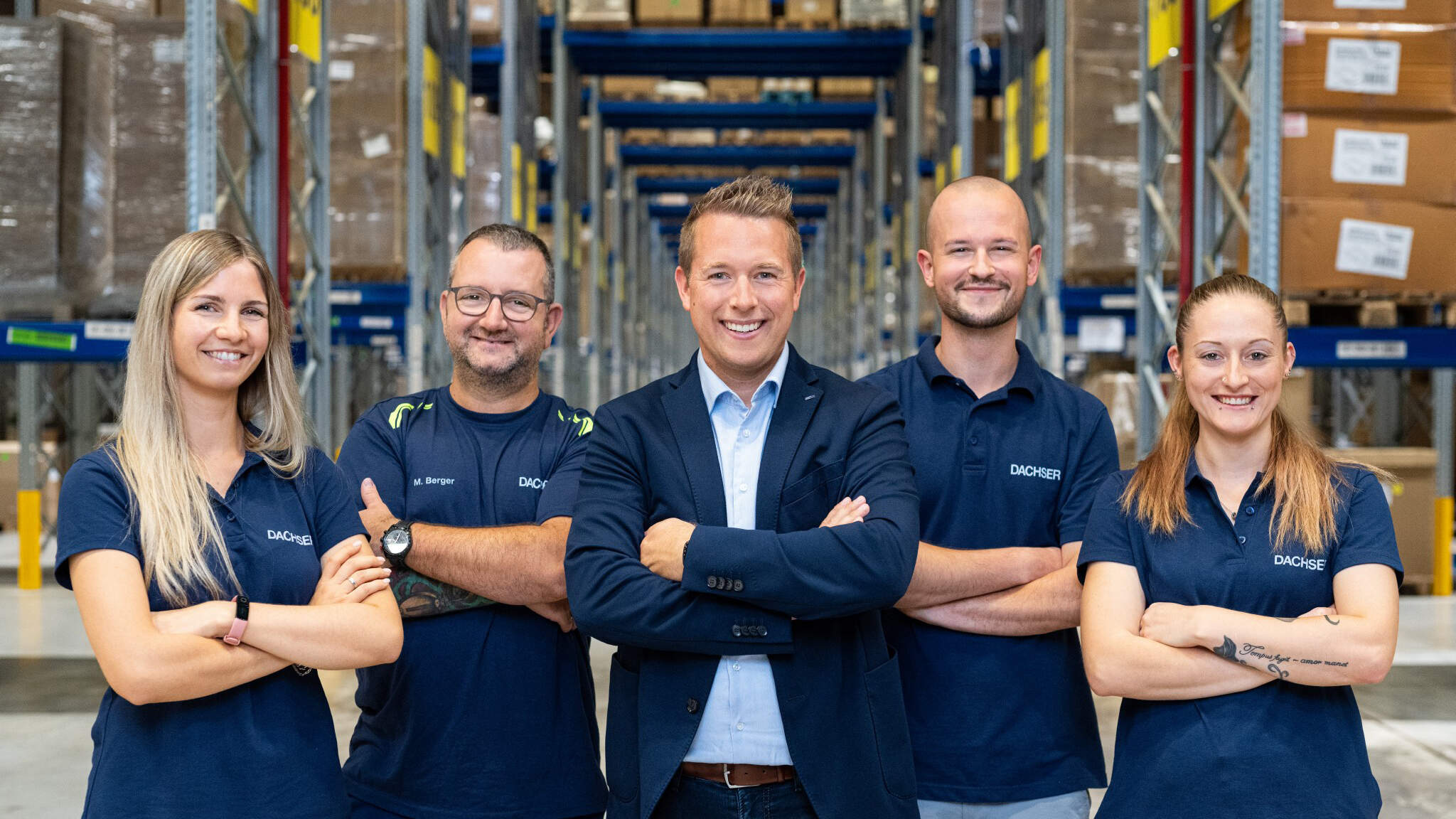 On behalf of "DEUTSCHLAND TEST" and the German business magazine FOCUS Money, the "Institut für Management- und Wirtschaftsforschung (IMWF)" – in English, the Institute for Management and Economic Research ­– tested a total of more than 6,000 companies for sustainability, profitability, and working atmosphere. In the end, 1,167 companies received an award. In the logistics company category, DACHSER emerged as the industry winner with a margin of just under five points over the next-place finisher, beating out 17 competitors.
The IMWF evaluated the blocks of topics examined on the basis of the following elements: In the area of sustainability, the aspects of social, ecological and economic responsibility, inclusion, emissions and diversity were evaluated. In the area of economic efficiency, the experts examined new sites, branches, risk management, competitive advantages, investments, sales and profits. The factors employer attractiveness, everyday working life, work-life balance, workload, overtime and compensation were included in the assessment of the working climate.
To start the study, IMWF collected German Internet sources containing predefined key words. Only sources with unrestricted access to the site's content were examined. An evaluation of likes on social media channels also took place. Artificial intelligence then helped analyze the data in three stages: Which company was mentioned? What topic was discussed? What was the tone of the text excerpt? In the final stage, the company mentions were assigned to the categories positive, neutral, negative.
The overall results of the analysis were based on the points achieved from the evaluations of the Internet sources and the likes in social media. The calculation was carried out in each case on an industry-specific basis. The industry winners received the maximum achievable 100 points and set the benchmark for the evaluation of the remaining companies in the respective category.
The results of the study can be accessed online here: https://deutschlandtest.de/rankings/deutschlands-beste-jobs-mit-zukunft
DACHSER as an employer: Focus on people
In line with the guiding principle "Logistics is people business," people are DACHSER's top priority. The logistics provider continuously invests in its employees. For example, DACHSER attaches great importance to a high level of job security, high-quality training and continuing education, a health-promoting working environment, and financial support in times of crisis and high inflation, for example in the form of allowances and bonuses.
DACHSER has clearly defined its future. Its mission is to become the world's most integrated logistics provider. On this path, the company has set itself a target picture for 2030, which it is pursuing through strategies on digitalization, climate protection, and human resources development, among others.