DACHSER expands branch network in Poland
At the beginning of October, the logistics provider opened a new branch in Torun in northern Poland. The facility meets international standards for sustainable construction and has been awarded the BREEAM "very good" certificate.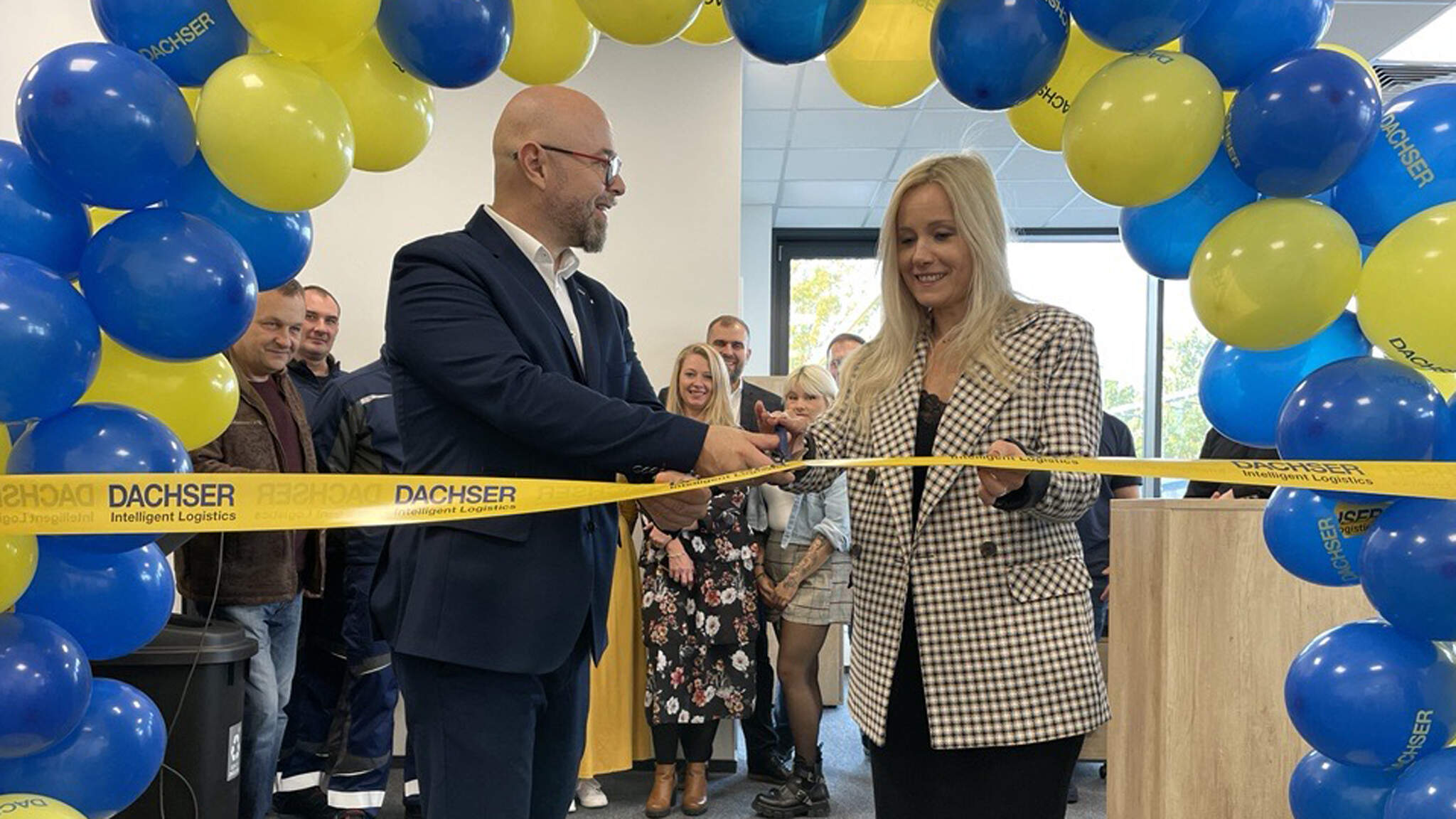 The hall has an area of 2,500 square meters and consists of a two-story office building with an area of around 482 square meters, a terminal and a Class A warehouse. The facility is equipped with 14 loading docks and an entrance gate. There are 20 parking spaces for cars for the employees. Parking spaces for trucks and swap containers are also available. The location of the branch is strategically situated in Torun East, close to the A1 freeway and two national highways, enabling efficient national and international transport.
"This is another important step in the development of the company and in strengthening our network," says Michal Simkowski, Managing Director European Logistics Poland. "I am pleased that we are spreading our wings in the northern part of Poland by investing in a new DACHSER branch. This supports the existing infrastructure, which needs to be intensively expanded due to the high demand. Establishing a branch in this part of the country will increase the fluidity and efficiency of all supply chain processes on a national and international level," says Michal Simkowski, Managing Director European Logistics Poland.
Solution for the environment
The building in Torun was constructed in compliance with the highest international standards for sustainable construction. Among other things, it features reduced CO2 emissions, consideration for the environment and the well-being of employees. The building was awarded a BREEAM certificate of "very good" level, which means that it largely meets the requirements of this validation and certification system. The building was assessed in terms of energy consumption, energy efficiency, emissions, convenient location and waste management, among other things.
The branch manager will be Marlena Dorniak, who was previously the Business Development Manager for the Torun area and in the Kujawsko-Pomorskie region, responsible for the development of the team and sales as well as the customer offer. She has been implementing the sales strategy for more than two years. She has 15 years of experience in the logistics industry.