As soon as the sun comes out, people start firing up their grills. Products from US grill manufacturer Char-Broil need to be in DIY stores or delivered directly to customers' homes in time for the start of the season. The DACHSER teams in Malsch and their colleagues in DACHSER DIY Logistics tackle this logistical challenge together.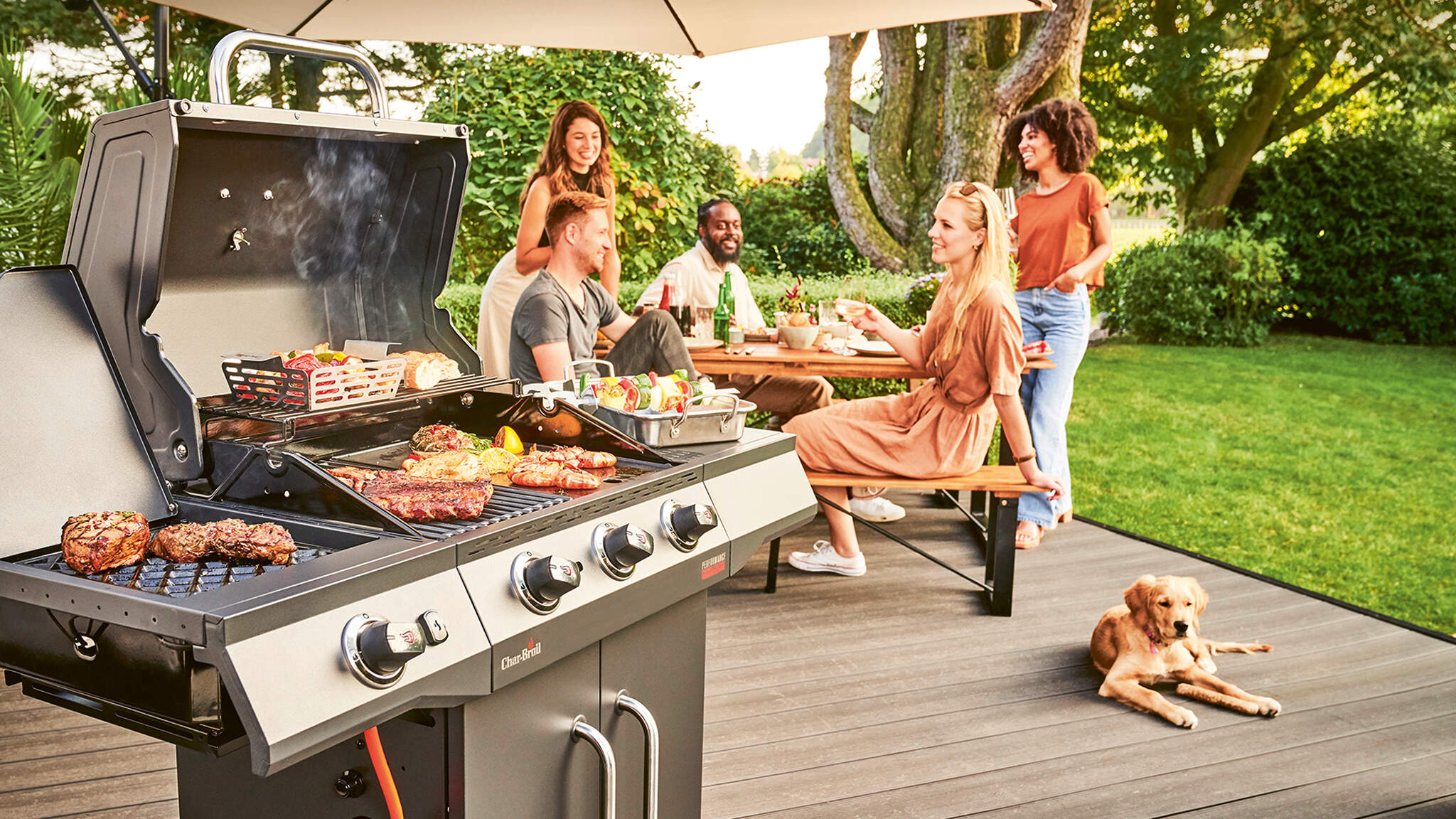 When it comes to grilling, the biggest question is: gas or charcoal? Gas is easier and requires less prep time. It's also easier to clean the grill afterwards. But charcoal is the only way to get the flavor that many grill fans are so keen on. "With our Char-Broil Gas2Coal, customers get both. This hybrid grill is our best seller in Germany," says Gerrit Gabert, Head of Logistics Europe for the company based in Georgia, US. Char-Broil launched the first cast-iron charcoal grill on the US market in 1948. Today, its products range from gas, charcoal, and electric grills to smokers.
The "grill wall" in Malsch
Grilling is a seasonal business. "We're definitely not an easy customer for our logistics partner," Gabert freely admits. More than 80 percent of goods movements happen in the first six months of the year. At the start of the year, products from Asia come to Europe by sea. The goods are first checked at the DACHSER warehouse in Malsch, near Karlsruhe, Germany, then stored in block stacking. A clamp truck takes the grill cartons and stacks them up to ten high. In Malsch, this structure is fondly known internally as the "grill wall."
"We have some very ambitious growth plans, which is why we've signed a long-term contract with DACHSER", says Gerrit Gabert, Head of Logistics Europe at Char-Broil.
At the start of the season, as many as 60,000 grills are stocked here. Then there are accessories such as pizza stones, rotisserie spits, and care utensils. These products are sorted onto pallets and stored. In total, some 250,000 Char-Broil items make their way to Malsch. But these products need to be in stores no later than early March. "It's always a bit weather dependent, but our high season starts no later than Easter," Gabert says.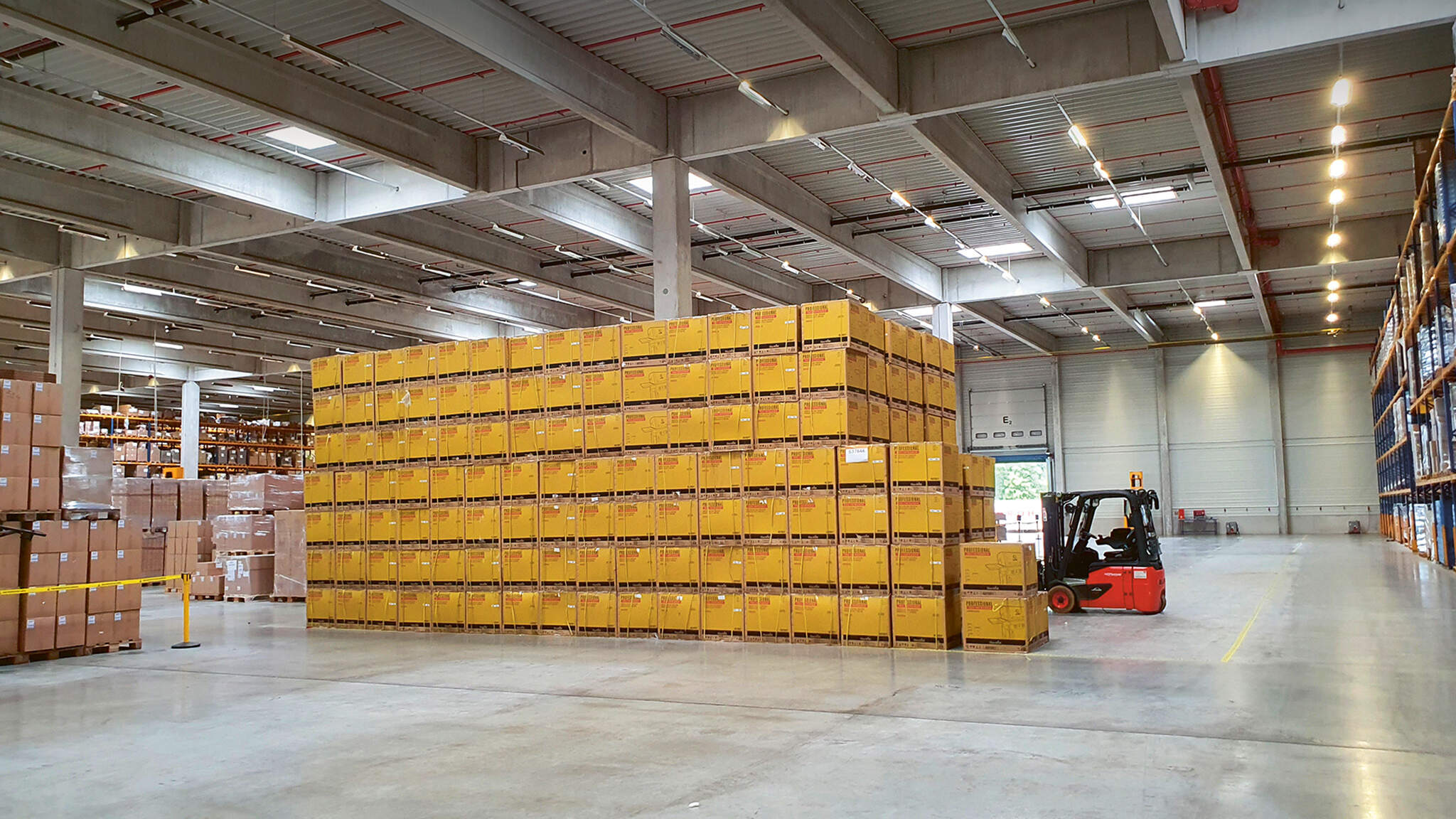 Experience in DIY
The warehouse in Malsch was chosen because it's right in the center of the European sales area. The grills go to customers in 16 countries, particularly Germany, France, Italy, Spain, and Poland. Char-Broil's preferred retail partners are garden centers and home improvement stores, but online retail plays an important role, too. "We chose DACHSER for two reasons," Gabert says. The first is its combination of warehouse and transport. The second is the specific expertise that the company combines in its DACHSER DIY Logistics industry solution. DIY (do-it-yourself) or home improvement stores refer to specialist retailers, garden centers, and building supply stores.

"Our standard services combined with bespoke logistics solutions and our industry expertise create a competitive advantage for our customers," says Jens Wollmann, Head of Corporate Solutions at DACHSER. "Our specialists are on-site in numerous countries. They maintain close contact with local retailers and suppliers and can advise on a wide range of supplier and retailer options." In addition, the DACHSER DIY Logistics Pipeline offers a comprehensive, industry-specific solution. The service modules form a seamless chain from suppliers to points of sale and consumers, channeling a continuous flow of goods to stores.

"This industry expertise pays off in day-to-day logistics routines," adds Steven Croissant, Sales Manager at DACHSER in Malsch. "For example, deliveries to home improvement stores normally have to follow strict guidelines." Time slots are just one of the things that are precisely managed. Given its wide range of customer relationships, DACHSER can include several different products in each delivery to home improvement stores. Each year, the company delivers 8.4 million shipments to more than 18,000 DIY retail locations, not to mention the delivery locations for other retail formats such as specialist retailers. Delivering multiple products in one trip reduces the delivery traffic at each individual DIY store site, as well as the amount of time that store staff have to spend handling deliveries. Store managers are notified thanks to standardized electronic delivery lists that are transferred directly to their own IT system. At the same time, DACHSER's industry solution, established over the past 20 years, offers corresponding concepts for in-store logistics. These include putting products on the shelves and in stands, as well as picking them up again at the end of the season. DACHSER handles these services for Char-Broil, too.
The BBQ Brothers whet the appetite
"Our services also include drop shipments," says Florian Steinbrunn, Contract Logistics Managerat DACHSER in Malsch. When a customer orders a grill from a DIY store's online shop, it's sent to the customer directly from the DACHSER warehouse. The same applies to orders from Amazon. Char-Broil serves a young clientele that likes to shop online. The company's own website is an important advertising channel, as is Instagram. The "BBQ Brothers," popular YouTubers, act as brand ambassadors. They use the American company's products in their videos. "We also focus on training the staff in DIY stores," Gabert says. After all, these employees are often the first contact that customers have with the brand.

DACHSER provides the appropriate displays, advertising materials, and catalogs for the perfect staging at the building supply and garden centers. In Germany, for example, where the grill market is served by one major brand and many smaller ones, Char-Broil has a market share of around 4 percent. "But we have some very ambitious growth plans, which is why we've signed a long-term contract with DACHSER," Gabert says. He appreciates the flexibility of his contacts in the company and makes the growth of both companies a priority.

A look at their shared history shows where this mutual trust originated. Char-Broil started selling its products in Europe just over ten years ago and opened its first store in Germany in 2016. Prior to that, it sold its products through Dancook in Denmark, which it later bought out. DACHSER had already been working with Dancook in Denmark, which led to the initial contact and a lasting positive impression. Starting in 2019, the two companies began talks regarding more extensive collaboration in Europe, initially only in transport, but later also in warehousing. "Working together optimizes the logistics balance sheet of our customers by maintaining a high quality of service—thanks to our combination of a range of logistics services, our IT, and the people at DACHSER," says Bernd Großmann, General Manager of DACHSER in Malsch. With around 15,000 shipments per year, Char-Broil is one of the biggest customers at the location.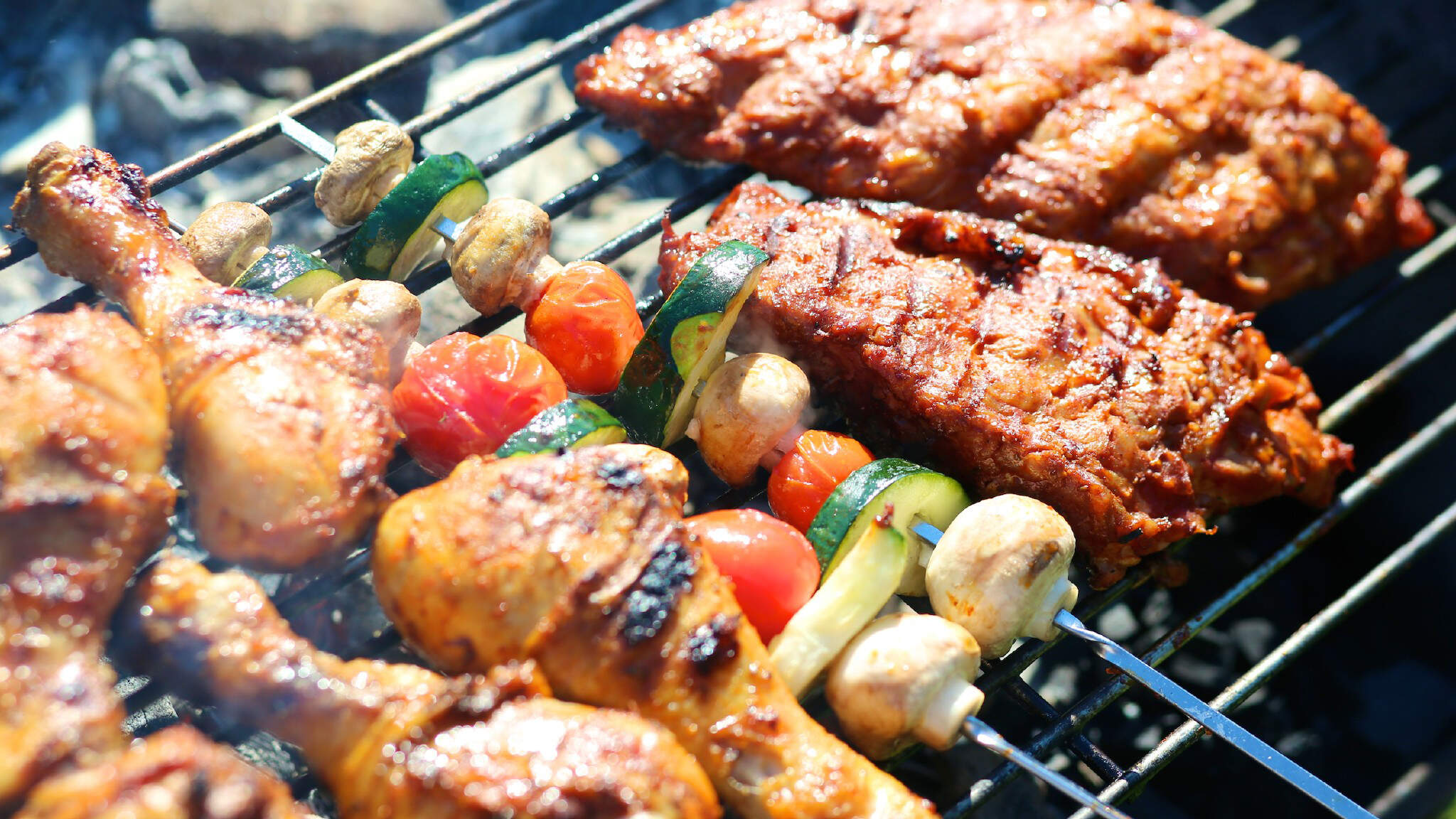 Quality meat and vegetables
When asked about the next big thing in grills, Gabert names the electric grill: "This is already a hot topic in the US, and it will make its way to Europe soon, too." As for what goes on the grill, the trend is toward high-quality products. "People are increasingly moving away from cheap sausages from discount supermarkets," Gabert says. In addition to high-quality meat, people are serving up more and more grilled vegetables and other alternatives. Gabert, too, describes himself as a flexitarian who eats very little meat: "I prefer to put things like broccoli, zucchini, and vegetarian pizza on the grill—exquisite."