Chemical logistics in challenging times
Chemical logistics is facing the challenges of changing supply chains, digitalization and growing sustainability requirements. Challenges that have been accelerated by the pandemic and have made a stable network a critical success factor. In this interview, Michael Kriegel, Department Head DACHSER Chem Logistics, takes an expert look at the causes and consequences of the current global supply chain problems for the chemical industry.
Mr. Kriegel, how has chemical logistics developed over the past few years?
The groupage segment, which deals with packaged and palleted goods, has developed very well. We can measure this in a concrete way by the continuously growing number of shipments. In 2021, DACHSER transported around four million shipments containing chemical products; around 1.25 million of those shipments contained dangerous goods.
This development is mirroring that of the chemical industry, which is known to be one of the most successful and competitive industries there is.
Despite this positive trend, the chemical industry has been put under considerable strain over the past two years due to disruptions to supply chains, shortages of materials, and capacity bottlenecks. It's now a matter of using predictive planning to manage these difficulties so that global supply chains in the chemical industry run without interruption.
Are you finding that chemical companies are restructuring their supply chains? And if so, how is this generally affecting relationships between senders and their logistics partners?
Companies are currently in crisis mode. They're focused entirely on procuring capacity at affordable rates and working with their logistics partners to find solutions for maintaining their supply chains. But in the medium to long term, companies will begin making structural changes to their supply chains. Last summer, we conducted an internal survey that revealed that 70 percent of the customers polled were considering regionalizing their supply chains.
In general, we're noticing that the first chemical companies are relocating production to the region with their largest sales markets. But this will take some time and in no way heralds the end of globalization. Reshoring or regionalizing the supply chain completely would be suboptimal as well as risky.
However, this is about more than just regionalism. Ensuring the stability of logistics networks and uninterrupted supply chains calls for logistics networks with flexible structures. Our job as a logistics provider is to respond with alternatives while also expanding our own transport capacity, for instance through air freight charters.
In 2021, delivery bottlenecks occurred in many places, often due to interruptions in supply chains. Chemical products were and continue to be affected. How is DACHSER Chem Logistics helping your customers keep supply chains intact?
Our response to this situation is to be a reliable partner and solutions provider. This hinges on having a robust and balanced transport network—one that remains effective and controllable, even under the stress conditions caused by the pandemic, and can activate the required transport capacity.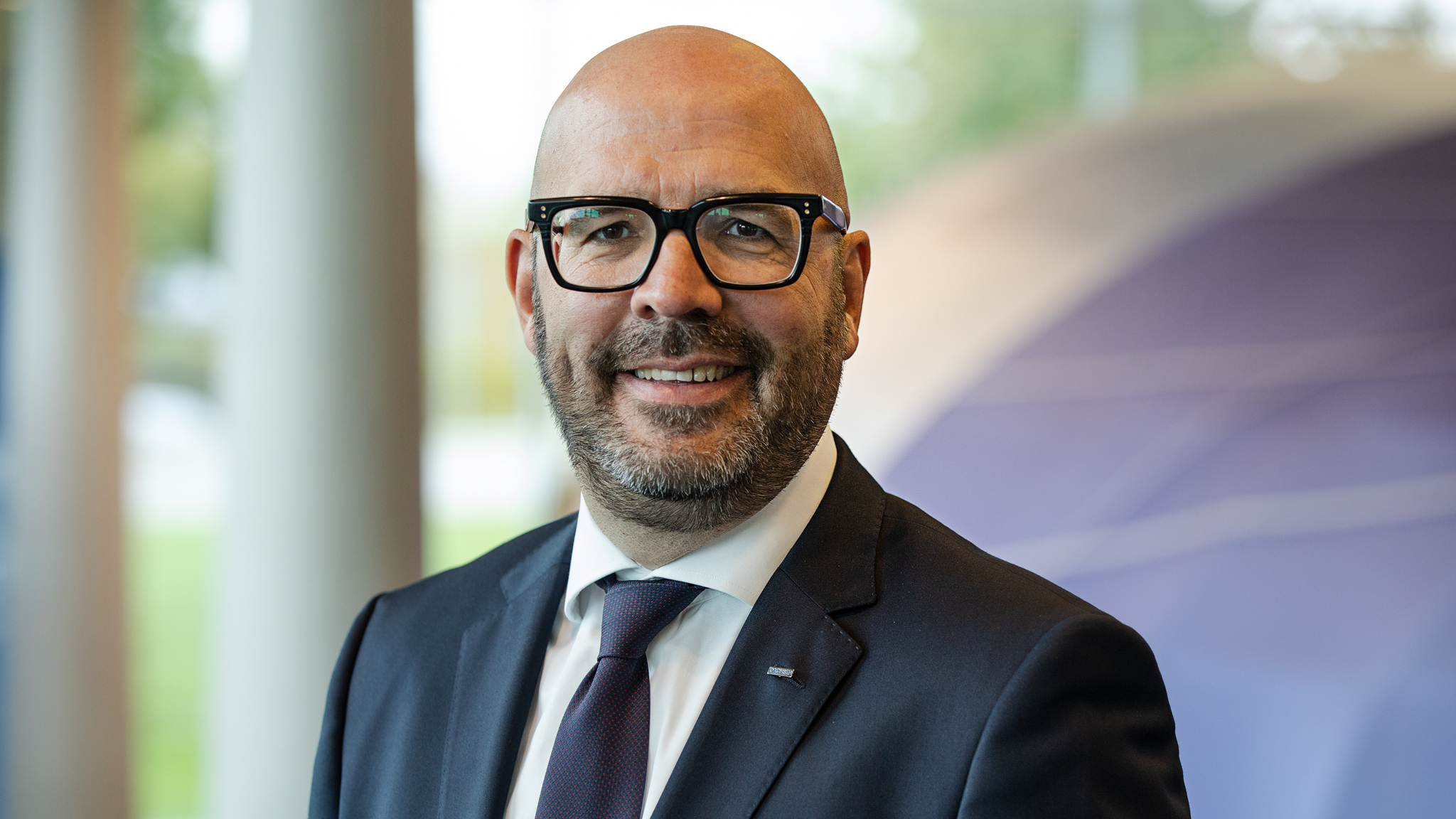 Interview with: Michael Kriegel
Michael Kriegel is Department Head DACHSER Chem Logistics
Transporting large amounts of chemicals from A to B is a fundamental part of the logistics business. What ideas do you have for making DACHSER transports more sustainable?
DACHSER is currently investing significantly in research and development and already has several electric vehicles deployed in city centers. There are, however, still only a handful of zero-emission heavy trucks available on the market, and these are required to distribute groupage shipments of chemical goods in main carriage.
So the main lever we have to make chemical logistics more climate-friendly is still to optimize transport capacity. At the end of the day, there's nothing worse for the climate than empty runs.
In addition, we're in the process of changing our fleet over to mega trailers. These are just as long and wide as conventional trailers but offer more load capacity, giving them better fuel economy especially on long routes (main carriage).
As a logistics provider, DACHSER offers storage for chemicals. This means the warehouses must fulfill special requirements, which in turn also involve a high energy demand. What is DACHSER's approach here at a time when sustainability is increasingly becoming a top priority?
We have many years of warehousing experience, including in energy-intensive sectors—plus, since we have an in-house building department, we have the expertise to design extensions and new structures that are energy-efficient.
At the same time, we're implementing various sustainability projects, including one that involves switching to ground conveyors that use energy-saving lithium-ion battery technology, and another for the use of more energy-efficient LED lighting.
Since the beginning of 2022, DACHSER has been purchasing only electricity generated from renewable sources. We're also expanding our own production of power from renewables, for which we're investing in expanding and adding new photovoltaic systems on the roofs of our logistics facilities and office buildings in Europe.
Looking to the future, what will be the most important topics in chemical logistics over the next few years?
In addition to the topics we've already touched on — such as sustainability — important topics for us will be the driver shortage, digitalization and supply chain resilience and the corresponding network mindset. The current bottlenecks are giving many companies a wake-up call. They want to and must position themselves to be more resilient if they want to better protect their supply chains against potential dangers. IT security and IT resilience will also be among the top priorities, because secure data and the exchange of that data are what's keeping the physical supply chain going.
Thank you very much for the interesting interview.